---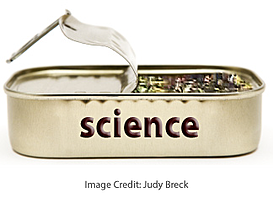 It should come as no surprise that those of us at Addgene believe in the power of sharing, and especially in keeping the products of science accessible in one way or another to those who might be in a position to build on that work. That's how science progresses after all, with each generation of scientists standing on the shoulders of their colleagues and all those who've gone before them. Given this interest in the ways science is shared and in making it easier to share, we take special note as the open science movement continues to gain traction.
One way to consider where the open access (OA) movement might be going is to consider some of the places it's been. So, as 2013 comes to a close, let's take a few minutes to reflect on some of the most noteworthy developments in open science this year. Here it goes, in no particular order, my top 10 open science developments, 2013 edition.
10 new developments in open science
1) In February, the Office of Science and Technology Policy issued a memorandum calling on Federal agencies with over $100 million in annual R&D expenditures to support increased public access to the results of federally-funded research.
2) In June, the White House honored 13 "Champions of Change," including our recent guest Drew Endy, in celebration of open science.
3) Also in June, the G8 Science Ministers issued a statement after a meeting in London on the global science enterprise lending their support to open scientific research data around the world.
4) The Annals of Internal Medicine published systematic reviews on an agent used to promote bone growth based on data voluntarily made available by Medtronic via The Yale University Open Data Access (YODA) Project, "a collaborative endeavor guided by aspirations to promote open science, ensure good stewardship of clinical trial data, serve society and patients, and respect industry concerns."
5) In the aftermath of the Supreme Court's decision to ban gene patents in a case against Myriad, an organization called Free the Data launched a public database to gather the results of Myriad's genetic tests for breast and ovarian cancer risk directly from customers.
6) An analysis of more than 10,500 microarray studies found that researchers who made their data available to others got a nine percent bump in citations for their trouble, even when all kinds of other factors, including journal impact factor, study topic, and the corresponding author's country of origin, were taken into account.
7) Science's John Bohannon published an article describing a sting operation in which he submitted a phony paper to a list of 304 open access publishers. By the time the magazine went to press, no less than 157 of those journals had accepted the spoof. Of course, as many have since noted, the study probably doesn't say as much about open access as it does about the state of peer review.
8) That same issue of Science also included an online survey of scientists showing overwhelming support for open access to peer-reviewed journal publications, although many don't necessarily publish in OA journals themselves. A good number of those surveyed (66 percent) gave preference to journal access granted via a public repository or authors' own web sites.
9) The year 2013 has also been the year of the massive open online course (MOOC), with an explosion of courses and content providers and participation from many well-respected and high-profile universities. We particularly recommend Eric Lander's intro to biology course "The Secret of Life."
10) And, last but not least (certainly not for us), Addgene launched this blog, A Better Way to Share Science, in honor of a decade spent making plasmids more accessible and easier to share.
As we prepare to ring in the New Year, let's make a toast to open science. And, please, share your favorite OA developments of the past year with us in the comments. Or let us know your favorite ways to share science.
---
Image credit: Judy Breck, via flickr
---