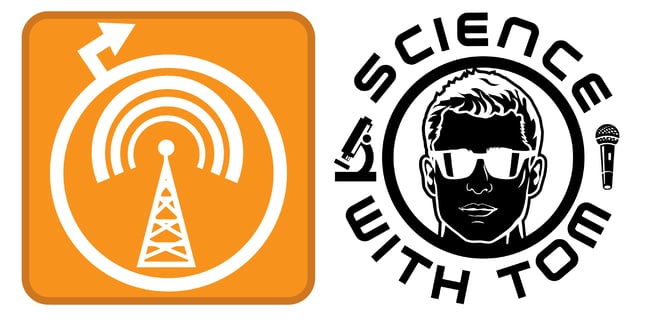 Science rap mastermind, Tom McFadden, recently worked with high school students in the bay area to create a plasmid rap video for us (If you're new to plasmids, we highly recommend checking out the video). Tom has made many more Science rap videos to teach students around the globe and is pushing SciComm further with his new company, Science with Tom. In this podcast, we learn more about Tom and pick his brain for advice on how to dive into new forms of science communication.
Click here to listen to the interview with Tom McFadden!
A great example of science story telling following the unfortunate story of Rosalind Franklin and her incredibly important role in solving the structure of DNA.
Students in Oakland rap about Henrietta Lacks - the African American woman whose cervical cancer cells became a mainstain of biological study without her or her family's knowledge.
One of Tom's earliest and most popular videos. Describes fossil rocks and their importance in understanding biological history.
Beautifully filmed video about colony collapse disorder.
Plasmid rap video made with support from Addgene.
Check out more science education tools like Verse Two and Fill in the Planck at sciencewithtom.com.
---
Many thanks to Tom McFadden for taking the time to sit down and talk with us.



Tom McFadden is a YouTuber and science educator looking for creative ways to implement the next generation science standards and communicate science. Learn more about Tom on his youtube channel and at sciencewithtom.com.
Special thanks to our sound engineer/producer, Eddy Page!

Edward B. Page is a Digital Media Production Specialist at Addgene. He is the audio engineer and producer for the Addgene Podcast.
Additional Resources on the Addgene Blog
Additional Resources on Addgene.org
Topics: Scientific Sharing, Science Communication, Podcast