The recent conversations with three lab heads have revealed that a combination of hard work, determination, passion, and patience are required to build and lead a productive and successful research lab. Once goals are reached, how do science labs celebrate accomplishments and their team's hard work? Do succesful scientists have time for fun and life outside of the lab? This final post in the PI Interview Series investigates how these three PIs reward their team and manage work-life balance.
How do you celebrate your lab's achievements?
Tom Ellis highlights the importance of acknowledging his teams successes. "When PhD students graduate there has to be champagne, that's a given." Furthermore, anyone leaving the lab receives send-off via a gift, card, and trip to the pub. Dr. Ellis adds "we probably don't celebrate enough... I'll ask my team at our next group meeting and see if we should start celebrating papers and grants too with pizza or pub."
The Cepko Lab celebrates any fellowships, jobs, or paper submissions with dinner and champagne in the lab.
The Church Lab celebrates successful moments in the lab with parties in the lab's common areas, local pubs, and homes. The Church lab also toasts a newly minted PhD with food, cake, and champagne.
What does your
lab
do for fun as a group?
The Ellis Lab self-organizes cinema nights, game nights, and trips to eat out together. "We also have a lab day trip each year and as we do a lot of yeast research, a few of those have been trips to breweries who happily exchange our expertise with lots of free beer." He also mentions that some of the team will be moving to flats with gardens this year and hopes that 2014 will be a year of lab BBQ parties - despite BBQs being wishful thinking in England.
The Cepko Lab throws going away parties and potlucks for each other.
The Church Lab enjoys each other's company outside of the lab by sharing meals, going on trips, and going to New Hampshire in the summer for the annual lab retreat.
How do you manage work-life balance?
Tom Ellis reveals "I don't. Ask me again in five years and hopefully I'll have worked something out!" We will get back to you on that, Tom!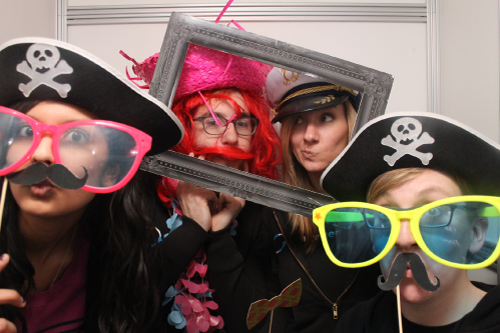 Connie Cepko manages work-life balance by focusing at work when at work and enjoying family when at home. She suggests to pick up hobbies (for her its gardening) that help you relax and enjoy life. "I love academics because it offers more flexibility and you aren't locked into a schedule."
George Church comments on how he would go home in the afternoon during the child-rearing years, learning "lots of interesting things from children, their classmates, and parents". He also cooks and cleans with his family, "sometimes listening to audiobooks." Church and his family spend family reunions in various wildernesses and enjoys "three generations walk[ing] together in the Arboretum and other parks."
Lab life is not all work and no play
Although hard work and perseverance are required to achieve success in the lab, it is important to take the occasional breather and acknowledge the team's personal and professional growth along the way. Take time to celebrate the lab's achievements and enjoy time with friends and family. And as the school year winds down, take some time to have fun outside the lab!
How does your lab celebrate each other's accomplishments? Any tips on making time to relax and/or enjoy time away from the bench? We would love to hear from you!


---
Acknowledgments
Thank you to Dr. Tom Ellis (Imperial College London), Dr. Connie Cepko (Harvard Medical School), and Dr. George Church (Harvard Medical School) for taking the time to speak with us throughout this series about how they manage their labs, achieve success, and have fun with their lab.


Further Reading & Resources
Read the Previous Posts in this Series
---