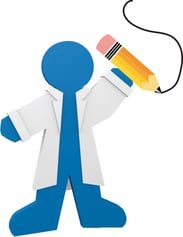 This post was contributed by Jo Miller, founder and principal of J. Miller & Associates, Inc., a national grant consulting firm, and Smartegrants, a grant professional development firm
The path to a career as a Grant Professional has been a long and winding path for many in the field. The vast majority of grant professionals didn't plan on becoming grant writers. When we asked others about how they became grant professionals, mid- to late-career grant professionals have similar stories about a time when their passion for an organization or a program and a funding opportunity coincided, and they stepped up to apply for a grant which lead to their new career path. A part of the career path story for most established grant professionals is learning to succeed in grants through trial and error, through winning and losing funding, and by finding our individual niches within the field of grants.
What is a grant professional?
In the past 5-10 years, the Grants Profession has become just that, a profession. A grant professional works for or with an organization to evaluate the organization's grant readiness, identify grant opportunities, secure grant awards, and manage grant projects and funds. You will often hear the term 'grant writer', but make no mistake, researching, winning, and effectively managing grants involves much more than writing.
In fact, many grant applications and grant makers have moved away from long written proposal narratives. Now they require grant seekers to use online applications with significant character limits for the written portion of the grant application. They have increased their demand for stronger budgets with clear budget narratives, logic models, established partnerships and collaborations, and commitments to and proof of compliance with the grantor's requirements as well as state and federal regulations.
A grant professional's job duties can range from coordinating the grant application and submitting it, to evaluating the capacity of an organization to receive and manage funds. Grant professionals identify grant opportunities with the highest likelihood of funding and develop a strategy and projections around that likelihood. We provide expertise on the processes needed to successfully implement, manage and close-out a grant. Grant professionals also build relationships with foundations and government grantmakers. We keep up-to-date on the changing guidelines and regulations impacting grant management, we track grant opportunity deadlines, and we ensure that grant reports are submitted and project evaluations are completed.
To enter and advance the profession, you can find professional development, certification, degrees, foundations, coaching and even Twitter Chats dedicated to the Grant Profession.
Demand for grant professionals
Why have we seen a sharp rise in professional development targeted to the grants profession? The number of organizations, both public and private, that qualify for grants, the amount of grant funds available and the increasing regulatory process for grants has fostered the demand for experts in the field of grants. It is no surprise that the U.S. Bureau of Labor and Statistics shows that employment of grant writers is expected to grow by 16% between 2010 and 2020.
How did you get started in the grant profession?
I asked Deborah Cook, Ph.D., GPC, previously a college biology professor, how she became a grant professional. Dr. Cook served as a principal investigator for several research grants. One of the benefits of being a principal investigator is that you are asked to review grant proposals from others. Dr. Cook was asked to serve on review panels and to review education materials for publishers. When the community orchestra needed a grant writer, Deb volunteered. Through these experiences, she realized her niche as a grant consultant to faculty writing research grants, especially in the sciences and by extension to scientifically oriented nonprofits.
Like Deb, I worked for an organization in a position that required some involvement in the grants process and managing programs that were grant funded. I worked for a health department and then for the regulatory services department as our healthy homes program was moved from one department to another within city government. Throughout these moves and program changes, I learned to write grants for health, housing, economic development, education, workforce development, and more; our work touched on many different issues, and our program didn't stay in one place within the city infrastructure. My career path changed when I was asked if I would consider consulting for a particular grant by another state. With the blessing of my employer, I took on my first consulting job, and I began to realize I too had a niche. As a result, I started my own grant consulting firm, a Twitter Chat, and then our grant training and mentoring.
How do I become a grant professional?
Employment opportunities for those with expertise in grant writing, grant management, grant administration, and grant evaluation are available through not-for-profits, universities, local and national government offices, schools, healthcare facilities and with private businesses.
How do you get the expertise needed to enter the grants profession? The four steps listed below can give you the resources and path to help you enter and to have a successful and meaningful career in the grants profession:
1. Build on your existing skills & passion
Skills such as research, collaboration across multiple disciplines, writing, project management, and program evaluation are highly transferable. Use your experience and your passion(s) to guide you in building a grant career.
Do you have a passion for the arts? Do you find satisfaction in helping your local food shelf raise money? Do you have experience with research grants? Are you interested in sustainable community development? Volunteer as a grant writer and/or grant reviewer with a local nonprofit that aligns with your passion to get grant development experience and to build upon your existing skills.
2. Find your niche
Identify and develop an area of expertise. Whether you're seeking a full-time job or want to be an
independent grant consultant
, building your area of expertise will help you find work and target your professional development.
Do you want to work in a particular area, e.g. education, poverty, environment, early childhood development, or community development? Do you want to focus on a part of the grant development and management process or the whole process, including grant readiness, funding opportunity research, application writing and development, project implementation, program evaluation and grant management.
Your niche will change over time. Going into the grants profession with a concept of your ideal client or job will save you and the organization(s) you serve time and resources.
3. Get a mentor, find your people
Find someone who is working or has worked as a Grant Professional to mentor and coach you. There are many grant consultants who offer grant training, mentoring and coaching services, including Smartegrants, to help those entering the Grants Profession. Whether you're transitioning from a previous career or you're starting your first career, a mentor in the Grants Profession can help you focus your career goals, identify your niche, and answer questions when you're negotiating a new job or a new contract. Connect with other grant professionals on LinkedIn and Twitter. Join the Grant Professionals Association (GPA) local GPA Chapters, special interest groups and the National Grants Management Association (NGMA).
4. Develop a professional development strategy
Build your own Professional Development Strategy to increase your competencies and skills in the grants profession. Your professional development strategy builds on the steps listed above and formalizes your development. You may consider earning a degree in Grant Writing, Management and Evaluation and/or earning the GPC credential from the Grant Professional Certification Institute (GPCI). GPCI evaluates a candidate's expertise (a minimum of 3 years experience) and experience through the candidate application process, the candidate's ability to write a grant application through a written exam, and the candidate's knowledge of the 8 core competencies through a multiple choice exam.
The bottom line on being a grants professional
The Grants Profession is in a rapid growth phase. As a result, there are more opportunities to connect to other grant professionals and to build your skills and competencies. Becoming a grant professional is rewarding and challenging!
---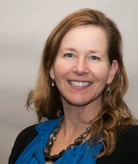 Jo Miller, GPC, CSMS is the founder and principal of J. Miller & Associates, Inc., a national grant consulting firm, and Smartegrants, LLC, a grant professional development firm that includes the social media community GrantChat. She has served in the nonprofit and government sector for 20 years, developing expertise in grant project management from administration and fundraising to program design and evaluation. She and her team at J. Miller & Associates have secured more than $70 million dollars in grant funding. Jo serves on the Board of the Grant Professionals Association and Chairs the GPA Social Media Committee. Jo is one of less than 400 international Grant Professionals certified through the Grant Professionals Certification Institute, an Approved Trainer by the Grant Professionals Association, and a Certified Social Media Strategist through the National Institute of Social Media.
Follow Jo on Twitter @JM_Grants and follow Grantchat @Grant_Chat and @Smartegrants
Additional Resources
Topics: Science Careers, Science Career Options