Addgene's Customer Service Philosophy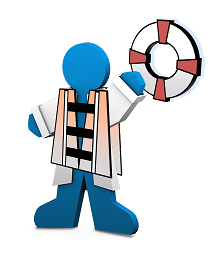 Customer service can be a hassle. You finally make it through a 20-step phone tree, only to be left on hold for an hour. When you finally speak to a human being, you may not even get a solution to the problem you called about. Next, you try an email, given that this is the 21st century and all. But while the auto-reply telling you your message was received is a nice touch, it doesn't help much if the actual response takes 3 days and still doesn't even answer your question.
Does this sound familiar? Well, when it comes to working with Addgene, we certainly hope not! One of our core values here is to provide unmatched customer support, as this is vital to ensuring that our services help accelerate your research. We know you don't have time to be waiting on hold, let alone waiting multiple days for a reply to an email. You need answers: the right ones, quickly, and this is why we have a dedicated support team that can help you through any search, ordering, technical, or quality control issues.
Improving Customer Support with Self Service
We strive to make our support team available whenever you need them, but sometimes that's not enough. With your busy schedule, you may not have the chance to stop what you're doing and make a phone call or write out an email. You need help right at the moment you're looking for it, or you may just prefer to troubleshoot yourself without contacting someone else and waiting for an answer. Luckily, there's a trend in customer support to address this exact problem, and it's called "self-service." The idea here is to build features that allow users to help themselves, saving time and effort for everyone involved.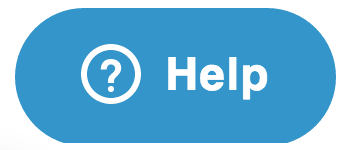 We're adding self service to the repertoire of tools you can use to get support for our resources with our new Help Center! Created using the same reliable Zendesk system that powers our email support, this portal houses answers to all of your most commonly asked questions. On the Help Center webpage, you can browse through our various FAQ categories or search through the entire FAQ collection. You'll find topics ranging from depositing your lab's materials and requesting them from your colleagues, to intellectual property rights and handling your constructs once they reach you. As with all of our resources, we will continually update the Help Center to make sure that, whatever your support needs are, we've got you covered!
In addition to the Help Center, you may have noticed a new feature on our website; towards the bottom right corner of each page there's a blue icon displaying the word "Help" next to an encircled question mark (see image above). This useful widget allows you to access our Help Center's content from wherever you are on our site. Simply click on the icon, search for answers, and choose a result. By clicking on the result links themselves right from within the widget, you'll navigate to articles answering your questions making it easier than ever to get the support you need.
If for some reason you can't find the answer that you're looking for, or you just have a general question or concern about the answers we provide, within the widget you also have the option to "Leave us a message." When you click on the "Leave us a message" button shown to the right, you will be be prompted to enter your name and email address, after which you can describe your issue and press send. Doing so will bring your concern directly to our support team's attention, where we can then offer the same high level of direct service you've come to expect from us.
Try Out the Help Center!
The Help Center can be found at help.addgene.org, and the widget is on any page on our regular site, www.addgene.org. We're excited to make these new features available to the Addgene community, and we'd love to know what you think. As with the rest of our services, you can bet that we'll be continually improving the support we provide based on your valuable feedback. This is Addgene after all, and making your research easier always comes first.
---
Resources on the Addgene Blog
Resources at Addgene