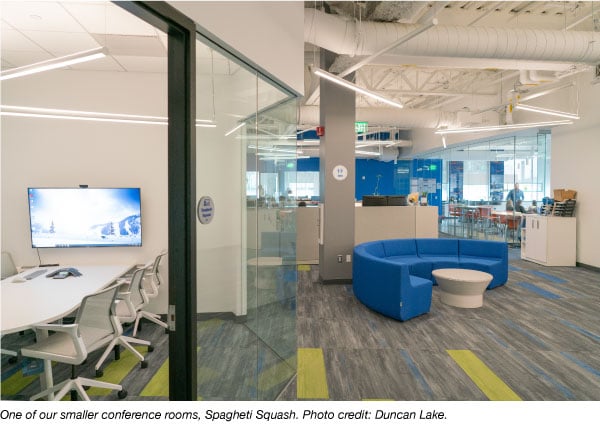 Addgene recently moved to our brand new location, with more space to grow and help scientists share resources in new ways. Along with a new location comes the need for new conference room names. The Addgenie's favorite conference room naming scheme? Gene names! This is not surprising for Addgene. But the names we chose were not just any gene names. Now, we have meetings in rooms such as Groucho, Sonic Hedgehog, Sleeping Beauty, Cookie Monster, Spaghetti Squash, Tinman, and Bagpipe.
How does a gene get its name? Often times, a gene gets its name based on what happens to an organism when a gene/protein is depleted in a knockout experiment. Certain scientific communities have a little more leeway in what they can name a gene and many of the interesting ones come from the fly community. Not surprising, this is where most of our conference room names originated from.
Let's take a look at some of the stories behind the names. We also have many plasmids in our repository that you can use to study these genes!