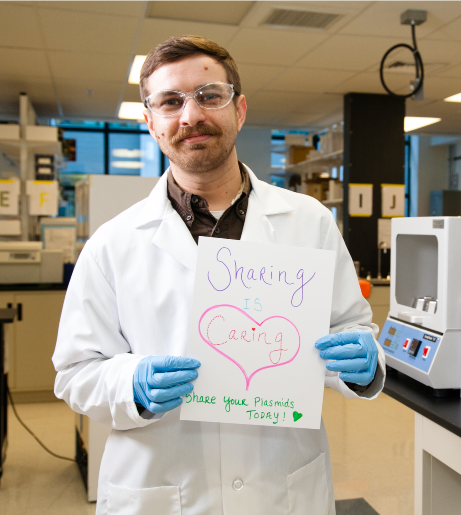 You've heard it before – it's important for scientists to get out there and talk about their work. To tell others why that work is cool and why it really matters! There are important societal reasons, self-interested reasons, and, given that science is largely funded by tax-payers, there are reasons to feel obligated too, as experts on the subject brought out in a Kavli Foundation Round Table.
In any field, good communication skills help when it comes to finding a job. Many people in science will work in industry or take on collaborative roles in academia, and that means it's important to know how to talk about science to everyone – not just to others working in your own field. Alternative careers are now the norm for those (like myself) with a PhD in biology. Depending on what you want to do, that's not necessarily bad news, but it is an argument for taking the time to hone your communication skills. So, where can a graduate student or post-doc start?
The good news is there are more opportunities than ever before for scientists to communicate about their work and their interest in science more generally to people outside of academia. Here are my recommendations on some ways to get started sharing your science with the community. Some of them you can do today!
10 ways to share your science
1) If you don't already make it a habit to talk – really talk – about the research you are doing in the lab with your mother or father or your best friend who isn't a scientist, start. If they don't seem all that interested in the details, work on telling it another way. You'll know you are on the right track if they start asking you questions. Remember that people like a good story and science involves characters – in this case you – on a quest to ask and answer questions and hopefully discover something new. Science involves success and, more often, failure. It's useful for non-scientists to understand not just the details of your science but also something about how science really works.
2) Read science writing in magazines or newspapers or other places online, and consider how those stories are being told. Twitter can be a good way to follow news about particular subjects or find out what others are reading. Check out science blogs written by practicing scientists.
3) Consider starting up your own twitter feed or talking about and sharing some science on the one you already have. Read my earlier post about Scientists on Twitter here.
4) If you enjoy writing and are ready for a larger commitment, start your own blog. Plan to write regularly and, when you are ready, tell your friends or others in the field where to find it. A good way to reach others in the science blogosphere is to read and comment on their blogs.
5) Local science museums are a great place to find opportunities for science outreach. Here in the North Carolina Research Triangle area, scientists give talks and science cafés at the North Carolina Museum of Natural Sciences and the Morehead Planetarium. Similar things are likely happening in your community, and, if they aren't, think about launching your own.
Close the gap between science and society
6) Consider participating in a future SciFund Challenge. While the goal is ostensibly to get some funding for your research, SciFund is really motivated more by the desire to help close the widening gap between science and society by connecting scientists to the public. A graduate student I know who participated was surprised to find that his friends and family finally understood why he cared to study mice on some distant island. He got a little money for his trouble, too.
7) Reach out to science writers in your area or at your institution; the news or communications office is a good place to start. It's not unusual to find science writers who started out as graduate students themselves. Ask them if they'd be willing to meet for lunch or coffee and find out how they got where they are.
8) Look into training from an organization such as COMPASS. Although COMPASS has a special interest in ocean science, they have good advice for anyone looking to make their science matter. If you aren't ready for a training or one isn't available yet, order a copy of Nancy Baron's book "Escape from the Ivory Tower."
9) If you think you might want to get serious about science writing, look into a AAAS Mass Media Fellowship or maybe an internship at a place like Science News. Ask your institutional news office if there might be opportunities to blog or write for them.
10) If you are serious about science writing as a career, the Science Communication Program at the University of California, Santa Cruz, has been turning scientists into confident and connected science writers since 1981. That's how I got started more than 10 years ago, and you could too. For those who may be partial to the East Coast, there's programs at both MIT and Boston University.
At Addgene we're committed to scientific sharing – both your plasmids and your research stories. Consider practicing communicating your research by guest blogging here, just leave a comment if you're interested and our team will get back to you.
Topics: Scientific Sharing, Science Communication