The weather is finally warming up in Boston and that means summer is right around the corner. Here at Addgene, we're always inspired by the new seasons, so we've made some big summer plans this year!
New Blog Series
We have not one but two new blog series set to launch this summer!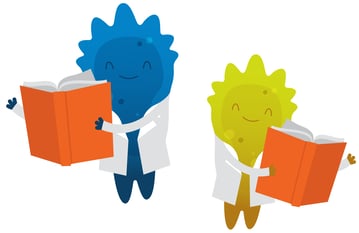 Summer SciComm Series
From June-September, we'll be running a Summer Science Communication Series. We'll be covering the basics of science communication, tips and tricks for sharing your science with others, and introducing science communication as a research field. And there will even be a few tips for scientific communication (manuscripts, talks, etc…!)
Deep Dives
You probably are familiar with our 101 series, which introduces common techniques and concepts. But what if you're looking for information beyond the 101? That's where our new, ongoing "Deep Dives" series comes in! We'll take a common application or concept and go beyond the basics - diving into the ins and outs, tackling complex questions, and giving tips for consistently generating solid data. If you're ready for the next steps on some common applications, join us as we get into the weeds on some of our favorite topics!
Social Media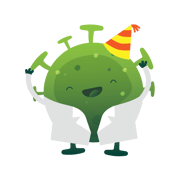 Are you following us on Twitter or Instagram (or Facebook or LinkedIn) but want to hear and see even more of us? We're very excited to be launching the official Addgene TikTok at the end of this month! We'll be sharing our educational resources and tips and tricks for those new to the lab, along with some behind-the-scenes peaks of Addgene's people, culture, and workplace. Rumor has it that a few Addgenies* may even be open to dancing… Keep an eye on our Twitter for the official launch!
Videos
Look out for our next protocol video, "Western blots," coming soon! We'll also be building our video library all summer long, with additions to our other video series.
And if you haven't seen our webinar "Navigating an Expanding Landscape for Engineered Systemic AAVs" with the director of CalTech's CLOVER lab, Tim Miles, PhD, we invite you to head on over to our YouTube channel and watch it now! (Bonus: Tim kindly offered to finishing answering all submitted questions via blog post, which we will be posting in the next few weeks.)
Finally, Addgenies love sunshine and warm weather - check out our Instagram all summer long to see what kind of shenanigans we get into!
We hope you are as excited as we are! Come join us in our blog, video, and social media endeavors - in between some much-deserved vacations, sunshine, and beach trips, of course.
*not me, though. I don't dance.