You've been following along on our journey to name our new antibody mascot, who's joining us in preparation for our upcoming affinity reagent distribution launch - and we're excited to say our long naming journey is at an end! Their name is...(drum roll, please!)...
Abi!
Thank you so much to everyone who submitted names*, voted, and helped us on our arduous quest. Keep an eye out for Abi as they help us prepare for our upcoming antibody launch in late March!
*If you submitted the names Abi, Lin, or Blottie (our top 3 choices), we'll be in touch with you soon with some brand-new Addgene swag!
---
Last month, we introduced you to Blugene and Aavery's newest friend, our Addgene antibody mascot, here to help us with our upcoming affinity reagent distribution launch!
There was only one problem - we didn't know their name. So we reached out to you and received a plethora of options, ranging from Affie to Yncredibody. After an agonizing week spent in cloistered consideration, and with much debate, we have finally narrowed it down to three choices.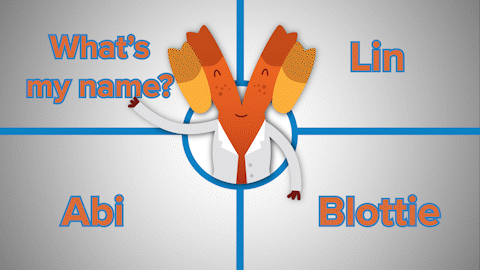 Fig. 1: Lin, Abi, or Blottie? Which one suits me best?
But between these options, we simply can't decide! Abi, Lin, or Blottie? Which name best fits our new immunoglobulin friend? Please help us decide by voting for your favorite on this form or head over to Twitter to vote on @addgene's Twitter poll.

Voting is open until Feb. 22, 2022, and we'll unveil the winning name on Feb. 24. Stay tuned!
Original
Blugene and Aavery would like your attention, please, as they introduce their new friend…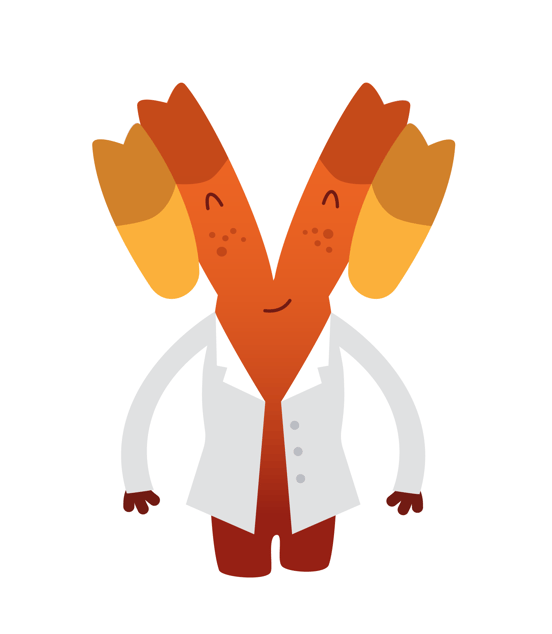 Fig. 1: Meet...well, frankly, we're not sure yet!
This as-yet–unnamed friend is a huge fan of scavenger hunts. In fact, they've been following a set of clues that has led them to their biggest discovery yet: Addgene will soon be distributing affinity reagents.
Name Our New Antibody Friend
We need your help naming our latest mascot, an antibody joining us on our scientific adventures.
You can submit your name suggestions here or by using the hashtag #AntibodyMakesThree on Twitter. As with Blugene and Aavery, we're looking for a gender neutral name (and it can't hurt if it's also a great pun.) Submissions are open until Feb. 3, 2022.
The Addgenies will choose up to four finalists, and the final winner will be determined by popular vote. That's right - you get to choose the new name! Additionally, anyone whose submission is included in the final four will receive some rockin' newly designed Addgene swag.
Good luck and happy naming!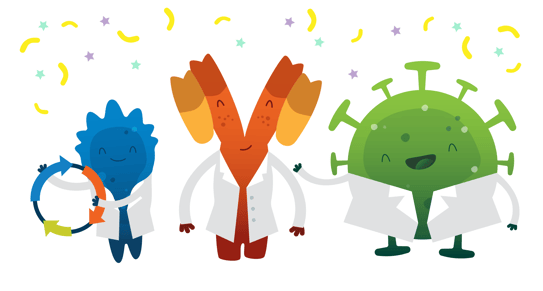 Fig. 2: The mascot trio!
Topics: Antibodies