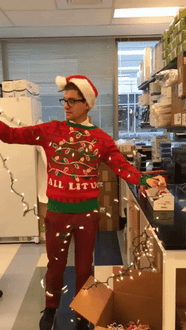 Although we're storing away all of our holiday decorations, our holiday spirit remains. We would like to thank everyone who participated in our annual #Deckthelab contest. The bar was set very high from last year's impressive entries, but our community of creative scientists delivered some spectacular photos once again this year!
All winners receive an Addgene care package with Addgene mugs and some delicious hot chocolate for the lab. Here are some of our 2017 contest winners: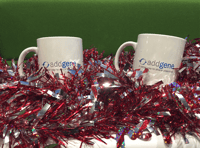 Chicagoland's Community Biology Lab (@ChiTownBio) and one of our favorite twitter #agarart accounts, Petri dish Picasso (@PetriPicasso) came together and delivered very impressive & crafty holiday decor that we will never forget!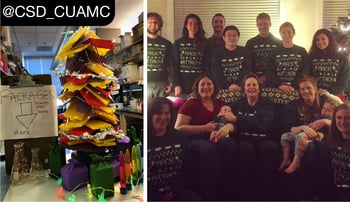 The Mackin Lab from University of Colorado -Anschutz Medical Campus (@CSD_CUAMC) caught a case of holiday cheer, and we loved it! Check out their matching "MACK ATTACK!" holiday sweaters.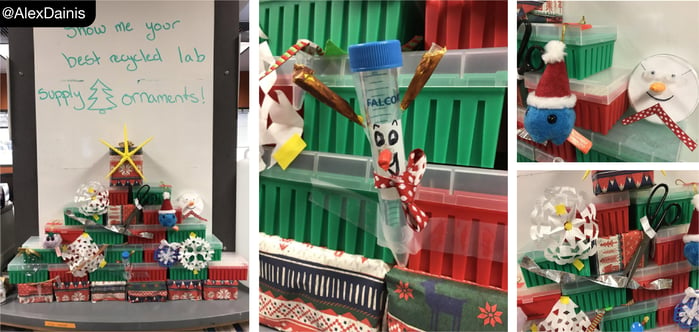 Alex Dainis (@AlexDainis) from the Ashley lab at Stanford University was so moved by our deck the lab contest that she spent a year hoarding used tip boxes for a lab supply tree and set a challenge for her lab mates to create the best-recycled lab supply ornament ever! & they totally succeed! WOW! #deckthelab
Thank you to everyone who participated and congratulations to our 2017 #Deckthelab winners. We hope everyone had a blast decorating and creating memories with their labmates!
Are you inspired by our 2017 #Deckthelab winners? Be sure to enter our 2018 #Deckthelab contest when the next holiday season rolls around!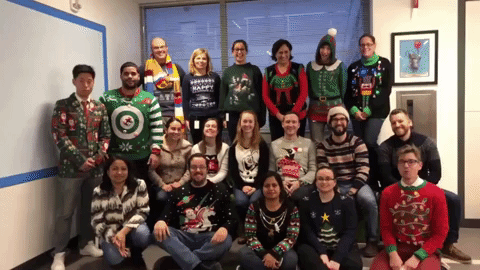 Topics: Fun at Addgene, Addgene News