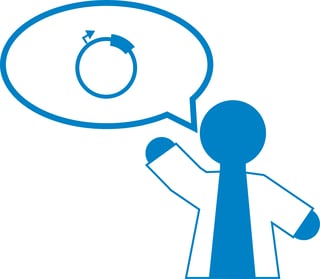 Have you ever been reading a paper and thought to yourself, "Oh! This plasmid would be perfect for my next experiment!" but were unable to find the plasmid at Addgene? Well, we're here to help with our Suggest a Plasmid Campaign.
How It Works
The scientists at Addgene work hard to seek out plasmids to add to our collections pages, to comb through the literature for potential new deposits, and to meet with scientists throughout the world to encourage them to deposit. However, with all the great science happening everyday, it's not possible for us to reach everyone. Therefore, to make our library more useful to our community, we're asking you for plasmid suggestions. Can't find a plasmid you're looking for in the repository? Let us know! You can notify us to reach out to potential depositors in two ways:
1. Fill Out Our "Suggest a Plasmid" Form
Fill out the form below with the name of the specific plasmids you'd like to suggest and include any additional details that will help us reach out to the corresponding potential depositors.
2. Tweet at Us!
Tweet @Addgene with #suggestaplasmid, the name of the plasmid and a publication where we can find the plasmid.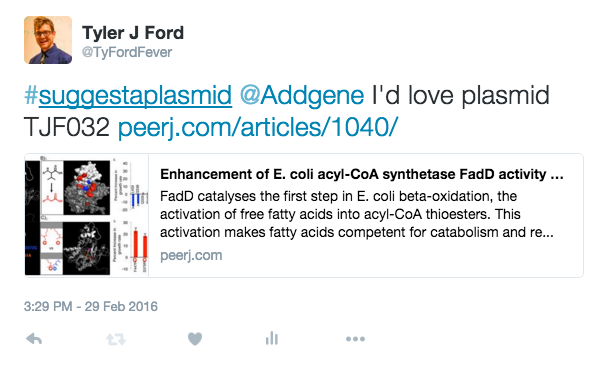 While we cannot guarantee that everyone we reach out to will end up depositing, we hope this campaign will expand the repository in ways that will be most useful to you, the members of our community.