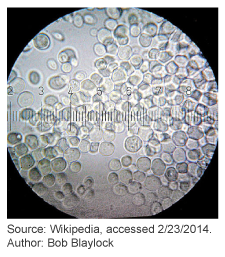 In our first few Plasmids 101 posts, we focused mainly on the elements required for plasmid maintenence within an E. coli cell, but vectors can be widely utilized across many different cell types and each one requires different elements for vector propogation. This post, along with a future companion post on mammalian vectors, will catch you up on the core replication and resistance features of yeast vectors and explain how they differ from the bacterial elements previously described.

Why Do Scientists Use Yeast Vectors?
Yeast are eukaryotes and thus contain complex internal cell structures similar to those of plants and animals. Unlike bacteria, yeast can post-translationally modify proteins yet they still share many of the same technical advantages that come with working with prokaryotes. This includes but is not limited to: rapid growth, ease of replica plating and mutant isolation, a well-defined genetic system, and a highly versatile DNA transformation system.