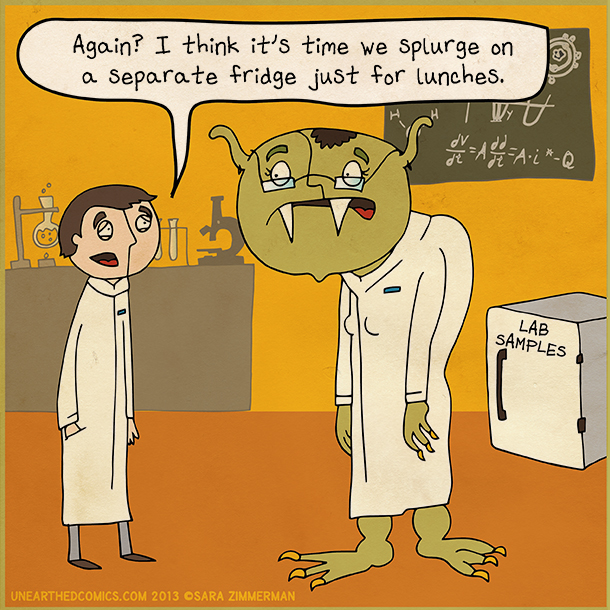 We've all heard that laughter is the best medicine.
So, as we ease (or, if you have your first cold of the season like I do, sniffle) ourselves back into our regular post-holiday routines, why not take a little time to appreciate the humor in science and in the lab?
Addgene
is after all a place that encourages people to take some time out every once in a while – just read Melina Fan's
post on lunch
. Why should our new blog be any different?