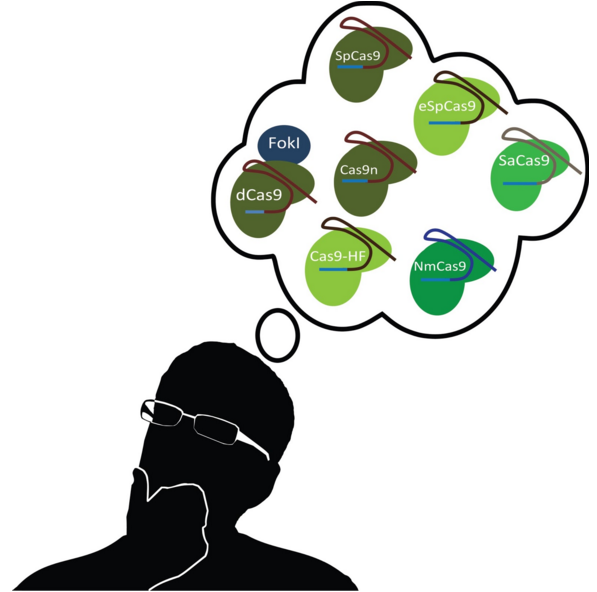 Note: The blog post, Choosing a CRISPR Nuclease: Site Accessibility, Specificity, and Sensitivity, contains other Cas protein options (published November, 2019).
The advent of CRISPR/Cas9 made it easier than ever to efficiently make precise, targeted genome modifications. Cas9 has been modified to enable researchers to knock out, activate, repress or even image your favorite gene. But, with such a wide variety of Cas9-based reagents available, how do you choose which Cas9 is right for your particular experiment? This blog post will help familiarize you with the wide array of Cas9s available through Addgene's repository and make it easy to select the Cas9 reagent that is right for you.
The first thing to do in any CRISPR experiment is identify what, exactly, you are trying to do. Are you trying to permanently knock-out a gene in a cell type or organism? Are you trying to reduce expression of a particular gene without permanently modifying the genome? Does it make more sense to try and activate at a particular locus? What about modifying the epigenome at a particular location? As you might expect, the answer to this question will substantially affect your decisions about which Cas9 you need for your experiment. Below is a brief summary of a few of the common genetic manipulations one can carry out using Cas9 and the specific Cas9s that can be used for each.