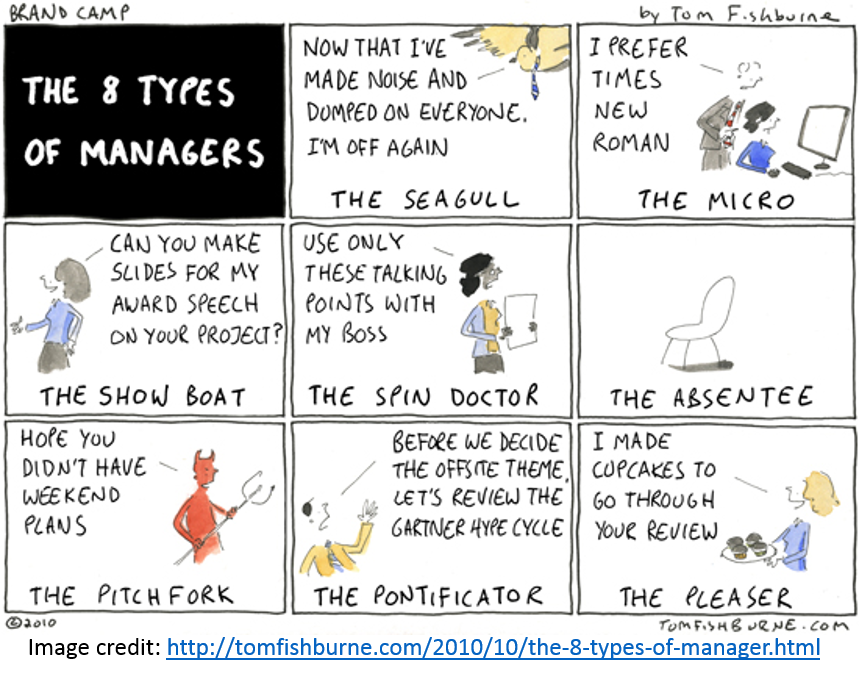 This is the first in a 5 part series on Management for scientists. Subscribe to the Addgene Career Advice Posts here.
"I'm slowly becoming a convert to the principle that you can't motivate people to do things, you can only demotivate them. The primary job of the manager is not to empower but to remove obstacles." – Scott Adams, Dilbert cartoonist
If that is all it takes, then how come there are so many bad managers? New managers are rarely chosen because they have demonstrated skill at managing and this is especially true in science. It is assumed that if you are good at science and you are smart, you can be a good manager. The kind of smarts and the type of skills that it takes to be a good scientist are not the same ones it takes to be a competent manager (much less a really good one). While getting your PhD or doing a postdoc few science trainees will have opportunities to work on Emotional Intelligence or to hone delegation skills, for example.