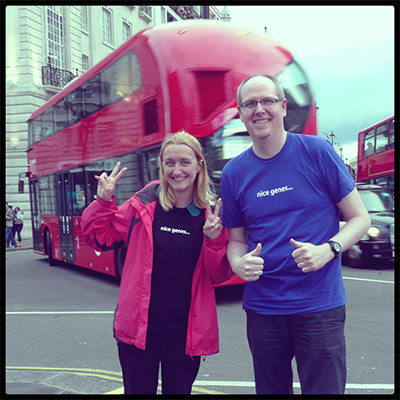 You've called. You've emailed. And Addgene has been there to answer your plasmid questions. But until now, you've always had to call the United States - Cambridge, MA to be exact. Today, that changes.
Today, Addgene launches a brand new Europe office located in London and operated in collaboration with LGC Standards. And now you'll be able to call us - Benoit Giquel and Emma Markham - the newest Addgenies. Got a question at 9:00am GMT? We'll be poised and ready to answer your questions about Addgene, plasmids, and depositing (all while our US counterparts are still sleeping).
Plasmid Sharing in Europe: Addgene's Request Statistics
Since 2004, Addgene has shipped more than 75,000 plasmids to more than 1,500 different institutions in Europe. In the last four years alone, the number of plasmids distributed to Europe has doubled going from 9,500 in 2010 to more than 20,000 in 2013. And the number of plasmids requested by scientists based in Europe over the first five months of 2014 reaffirms this trend.