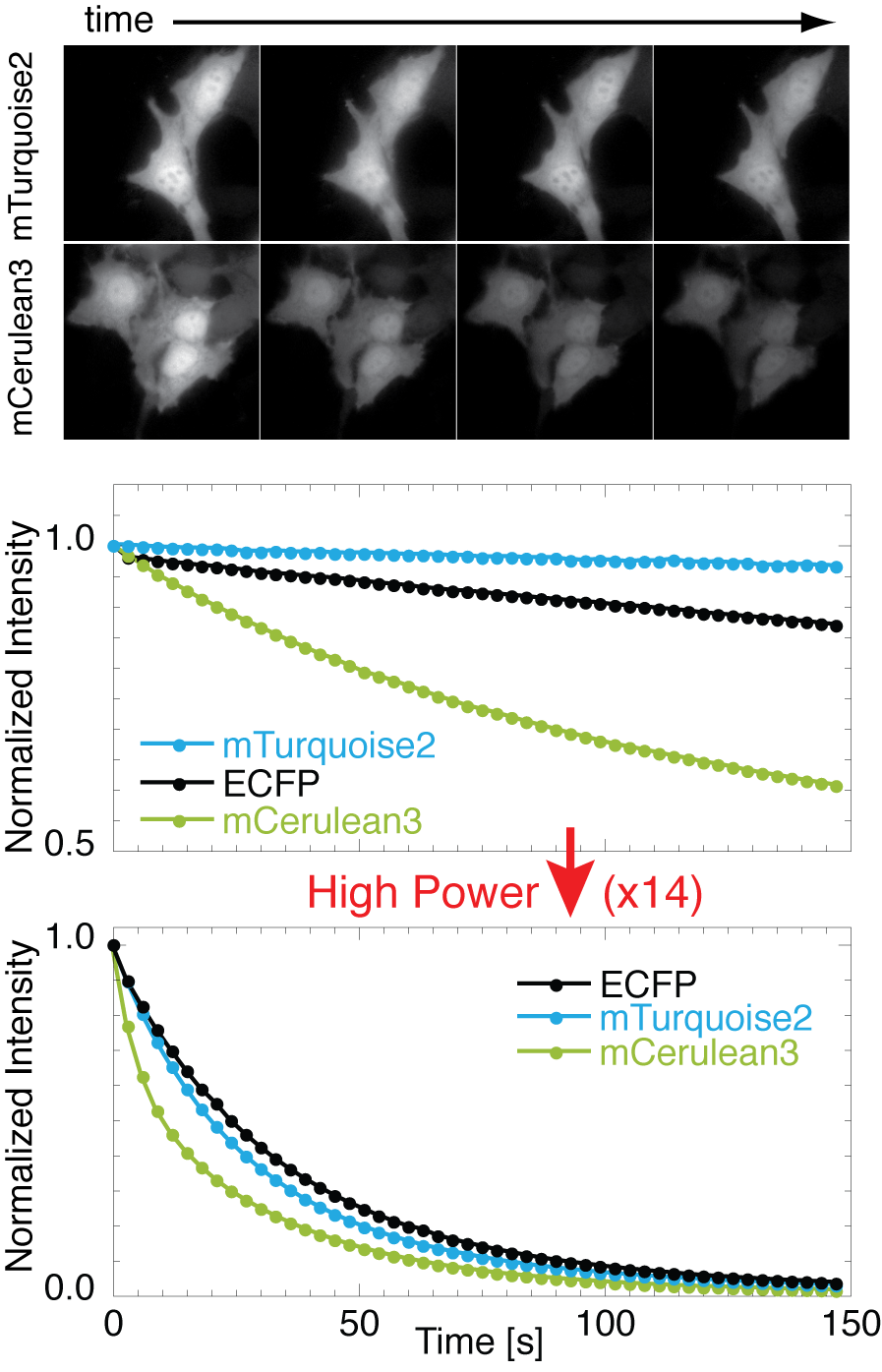 This post was contributed by guest bloggers Joachim Goedhart and Marieke Mastop from the Section of Molecular Cytology and Van Leeuwenhoek Centre for Advanced microscopy, University of Amsterdam.
The previous post in this series described a practical approach to selecting a bright fluorescent protein. In the second post of this series, we will discuss how to select a photostable fluorescent protein.
Photobleaching is the irreversible destruction of a fluorophore under the influence of light. Any fluorescent molecule will photobleach at some point. For live-cell imaging, it is desirable to have fluorescent proteins that are photostable. On top of photobleaching, fluorescent proteins may display reversible intensity changes (Shaner et al, 2008; Bindels et al, 2017) and photoswitching (Kremers et al, 2009), which usually are undesired properties. In the ideal situation, a fluorescent proteis should emit a stable fluorescence signal, showing no or little deterioration or change of the signal during the course of the experiment.