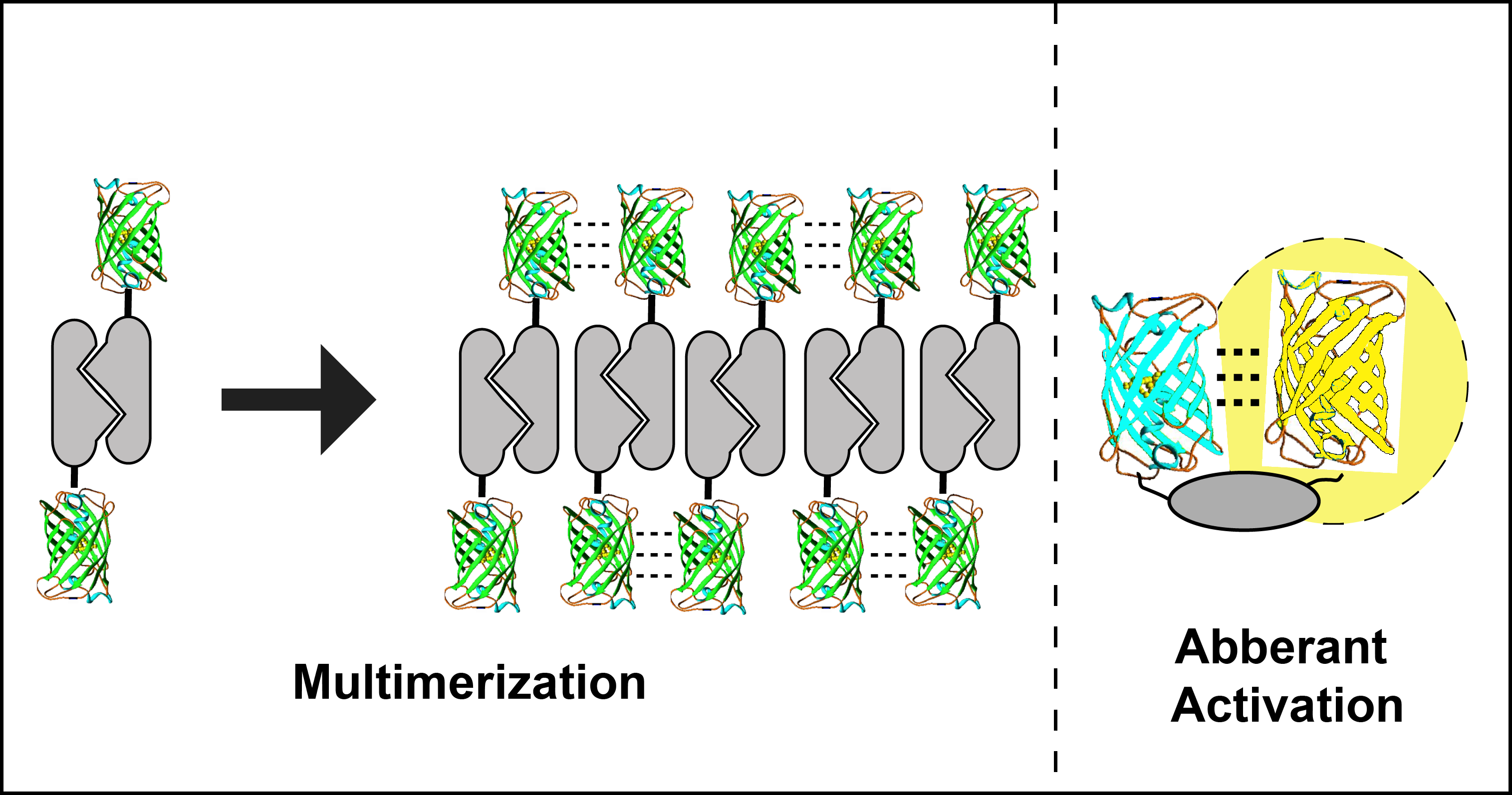 This post was contributed by guest blogger Erik L. Snapp.
Stop using EGFP/GFP for fusion proteins! Despite multiple studies in high profile journal articles, many researchers remain unaware that EGFP/GFP is prone to forming noncovalent dimers. This property of EGFP can lead to significant artifacts.
If you're using green fluorescent protein or Enhanced Green Fluorescent Protein (GFP/EGFP) for a transcriptional reporter or as a general cytoplasmic label of cells, there's no problem. You're OK. However, if you fuse your protein of interest (POI) to GFP to study the protein's behavior in cells, in solution or something in between, you are using a tag with a serious drawback. The standard EGFP plasmid that used to be sold by Clontech and is in a freezer box in just about every lab in the world, is not inert. In all seriousness, EGFP/GFP has a real nontrivial propensity to noncovalently dimerize. That means that your POI fused to GFP or another fluorescent protein (FP) could be forming dimers in cells. Why should you care? Three simple ways a dimeric FP could ruin your day (and experiment) are listed below. Solutions to avoid these all too common issues follow.